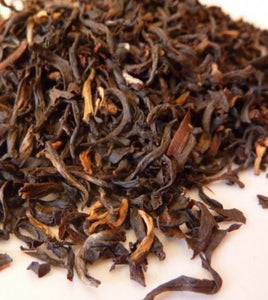 The small Tonganagaon Tea Estate is located right next to the Namdapha Natural Reserve in Eastern Assam. This Assam black tea has a well-balanced, smooth body and strong full maltyness. Assam teas are famously drunk with milk, and this tea needn't be an exception, but its especially surprising is how delicious it is without milk! If you do add milk... we recommend you try just a few drops of fresh whole milk!
Origin: Assam, India
Harvest: Spring, 2023
Color of liquor: reddish orange
Aroma: malty, sweet bread, dark wood
Flavor: smooth, sweet, malty, spicy
Temperature: 95º c
Steeping Time: 2-3 min.