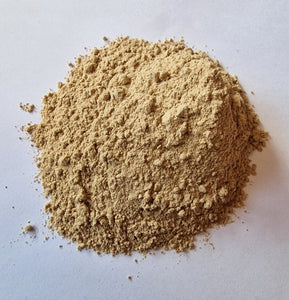 Cordyceps has been used as an aphrodisiac or potency enhancing agent for centuries in Traditional Chinese Medicine. Our Organic Cordyceps powder is the highest grade, high Beta-Glucan that is lab-produced in the EU under the highest protocol.
Cordyceps properties include: Enhancing energy, uplifting body and mind, optimizing performance and feeling rejuvenated.
Cordyceps stimulates the cellular energy production and oxygen utilization, promoting blood flow through the body and its organ system, resulting in an increase of performance levels and metal clarity. In addition, Cordyceps supports the neuroendocrine system as well as the immune system. A quick Google search will lead you to many other possible benefits that are currently being studied.
We love to add a gram of Cordyceps to our Organic Chai, Organic Yogi Tea, 
Harvest Cordyceps: Spring, 2023 (European Union)