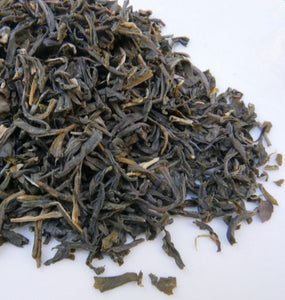 While Jasmine is typical of Andalucia, Jasmine green tea is also the most famous scented tea in China and Fuzhou is regarded as the origin of the jasmine tea production process. Tea leaves are harvested in the early Spring and stored until the late Summer when fresh jasmine flowers are in bloom.
Jasmine flowers are picked early in the day when the small petals are tightly closed. The flowers are kept cool until nightfall. During the night, jasmine flowers open, releasing their fragrance. The tea leaves and flowers are placed on trays in alternating layers. It takes over four hours for the tea to absorb the fragrance and flavour of the jasmine blossoms.
The scenting process may be repeated as many as six or seven times for top grades. The tea absorbs moisture from the fresh jasmine flowers so it must be dried again to prevent spoilage. In northern China it is customary to serve jasmine tea as a welcoming gesture to guests. This flower is not only the symbol of forever love but also one of the holy flowers of Buddhism.
Origin: Fuzhou, China
Harvest: Spring, 2023
Temperature: 75º c
Steeping time: 1,5 min; 2min; 3min