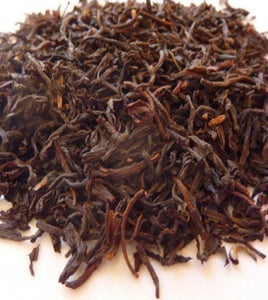 Čaj Chai Organic English Breakfast Tea is especially blended by us using just the right combination of Assam and Ceylon Organic teas to produce a full-bodied, robust black tea that is equally smooth and aromatic so it can be enjoyed in the traditional British style with milk or as a pure black tea that stands tall on its own without milk. If you do add milk... we recommend you try just a few drops of fresh whole milk!
Origin: Ceylon & Assam
Harvest: Spring, 2023
Color of liquor: deep orange
Aroma: malty, honey, spicy
Flavor: smooth, sweet, buttered toast with milk
Temperature: 95º c
Steeping Time: 2-3 min.