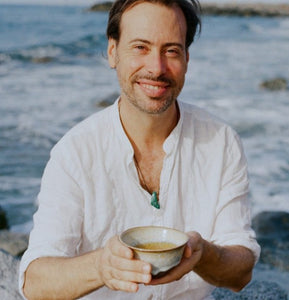 The Learning Tea Experience is an opportunity to deepen your tea knowledge and experience. The event will be tailored to your familiarity with tea and personal areas of interest.
Over the course of 2,5 hours we will share and enjoy 3 different teas carefully selected by Antonio for your party. Depending on your level of experience and personal wishes, you may choose to enjoy 3 different teas from 3 different tea categories or you may choose to focus on a particular tea category such as Green Tea, Puerh Tea, Oolong Tea, Red Tea, Black Tea or White Tea. Or focus on a more specific genre such as Taiwanese Oolong, Chinese Green Tea or Shou Puerh, for example.
Once you've purchased your Learning Tea Experience we will contact you and agree on the finer details. For each tea Antonio will begin by giving some background information before brewing. We will brew the first few steepings in silence so as to really focus on the tea and then brew some more steepings while talking more about the tea, sharing impressions, asking questions etc.
* Private ceremonies are programmed according to our schedule and we cannot guarantee your preferred choice of date and time. Please write to info@cajchai.com to inquire about possible dates and times.
** Private Learning Tea Experiences lasts about 2,5 hours and are held at Ceremonia del Té, located just in front of Caj Chai Teahouse Barcelona.
*** We ask that all guests come without perfume, cologne, aromatized skin creams, sun tan lotion etc. as this will affect the experience of those sitting near you.