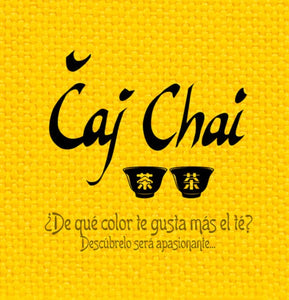 Looking for a gift for somebody who loves tea? The Čaj Chai Tea Ceremony Gift Card is the perfect gift!
A Tea Ceremony is a celebration of the present moment. It's perfect to honor a special time in our lives, a celebration, an event, a birthday, an anniversary, a declaration of love or friendship, a gift to nourish ourselves, a manifestation of our love for ourselves, for others, for love… the present moment, ephemeral and continuous. Through the Tea Ceremony we enjoy a unique, memorable experience.
Through silence we share deeply and fully and make space for the transcendent possibilities of ceremony. Through tea we connect to ourselves, with our friends and family and nature in a pure, natural, authentic way.
At Čaj Chai we offer a gift card you can give to that special person you want to honor through a personalized Bowl Tea ceremony, that special someone who you want to treat to a meeting with peace and relaxation, connectedness, an occasion to celebrate life and friendship. Bowl Tea Ceremony: This tea ceremony is a chance to drop in and connect with our inner selves, with each other and with nature through the tea leaf. This ceremony deepens our relationship to tea and pays homage to the legend of how the healing power of tea was initially discovered by the Divine Farmer "Shen Nong" After a short welcome and introduction, the formal tea ceremony will commence with silence, often accompanied by a carefully chosen musical selection. We will enjoy numerous rounds of tea steeped in full presence. At the conclusion the guests will be invited to comment, ask questions, share their experience etc.
The Bowl Tea ceremony is an invitation to find harmony, peace, relaxation and well-being through tea. It is perfect for connecting to oneself, our friends and family and nature. This ceremony helps us deepen our relationship with tea and pays tribute to the legend of how Emperor Sheng Nong "The Divine farmer", discovered tea and its potential for healing. The Bowl Tea ceremony is perfect for letting go of the analytical mind and dropping into a deep tea meditation. The essence of Bowl Tea is zen, where we are invited to appreciate things as they are, not as how we would like them to be. It is an opportunity to practice opening one's heart and just enjoy being and listening to the lessons tea may tea us through our attentive silence. This Tea Ceremony  invites the guest to focus their attention, to relax their mind and spirit, sharing tea and the present moment with friends in an open, calm atmosphere that involves putting our attention on all 5 senses. After a brief welcome and introduction, the formal Tea Ceremony will begin with silence, often accompanied with a carefully chosen music album that is appropriate for the occasion. We will enjoy various rounds of Bowl Tea with full presence and awareness to the five senses. The period of silence will last between 45-60 minutes and will also serve as a wonderful meditation. At the end of the ceremony guests are invited to share their experience, ask questions etc. Gift cards can be used for 90 days following purchase. The person receiving the gift card must contact us to agree on a date and time. * Private tea ceremonies are programmed according to our schedule and we cannot guarantee your preferred choice of date and time. Please write to info@cajchai.com to inquire about possible dates and times. ** Private ceremonies last about 90 minutes and are held at Ceremonia del Té, located just in front of Caj Chai Teahouse Barcelona. *** We ask that all guests come without perfume, cologne, aromatized skin creams, sun tan lotion etc. as this will affect the experience of those sitting near you.